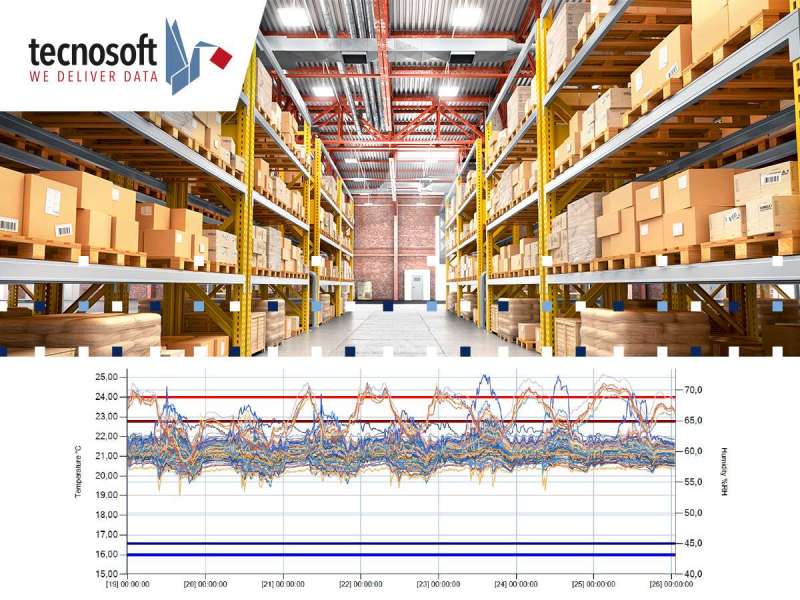 How many sensors should you install in your warehouse? Where should you place them?
What you need is mapping:
We install the loggers in your warehouse covering as much area as possible
We monitor temperatures
We provide you with a comprehensive report
The mapping will help you understand the thermal behaviour of your warehouse and make the right decisions for its monitoring.
Request mapping: https://www.tecnosoft.eu/en/contacts