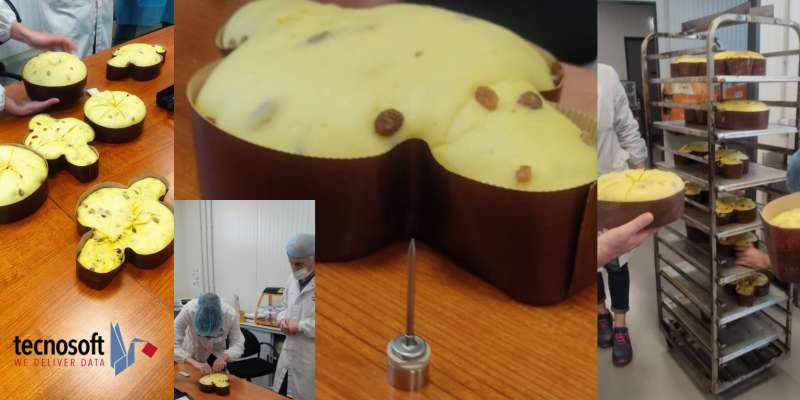 We performed tests at the R&D department of a famous brand that produces leavened products and pastry specialties of our tradition; with our partner Ghiaroni & C. S.A.S.

The goal we set was to monitor the temperature at the core of the product and then see the trend of the thermal curve during the cooking and cooling phases.

It's important to make tests! Tecnosoft provides its long-term expertise in choosing the most suitable monitoring system for you!

Do you have such a need?
Would you like to run tests with our data loggers?
Contact us for more support from our team!
https://www.tecnosoft.eu/en/products/food-beverages/